Blast Off Album - NOW AVAILABLE
DaSkeeT's album 'Blast Off' is finally here.
DS Webpage
Purchase links below.
Blast Off Links
SouthBeat Music

SoundCloud Feed
Blast Off Album
OCT | 16 | 2016
DaSkeeT's album 'Blast Off'
NOW AVAILABLE
The new 'Blast Off' album by DaSkeeT is available for purchase.
iTunes | Google Play | Amazon
Blast Off album by DaSkeeT
(Heimy The Connoisseur, TBlock)
The 'Blast Off' album has been years of work in the process, starting back in 2012. This is the first step of my music career and have learned so much throughout the process. There are flaws and errors in each track but instead of correcting, I feel it is part of the story being spoken. I want to notice the progress in each future album. Blast Off is the definition of what this album means to me: starting from the ground and aiming for the stars. It was a great experience working with the featured artists "Heimy The Connoisseur" and "TBlock", and more projects will continue on to the next album. The amount of support from family and friends has been amazing, and I could not do it without your love.
My message in this album is simple: live life and love it. Get up and dance, enjoy the finer things, while letting the good vibes flow. Keep it on the low, lay back and soak, because life is your beach. The mission is family and music, while reminiscing on old memories. Open up my mind to music and dedicate life to my parents. Searching for that special stoner chick, while going through some times like these. Looking forward to the weekend luxury, while working on instrumentals.
Thank you from the bottom of my heart and I hope you enjoy my first album ever. Please go and purchase it from one of the available stores. Cheers!
-DaSkeeT (Roscoe Hanner)
Da SkeeT Music
Now that 'Blast Off' is finalized and released, progress will soon be made on the Da SkeeT Music scene. We realize it's been forever since any new Chopped and Screwed/Mixx's/etc have been uploaded. Apologies on the slacking, we're getting back to it.
SOCIAL MEDIA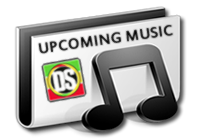 Power Hour 4
Trance Mixx 10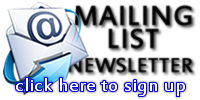 Da SkeeT Radio