Latest Video
SoundCloud Feed
Chopped and Screwed
May | 28 | 2017
Upcoming C&S Tracks
Da SkeeT Music
New chopped and screwed tracks are in the making and coming soon. There's been a lot of behind the scenes work going on for the past year, so it's now time to blast off.
Thanks for being patient.
Blast Off Album - DaSkeeT (Artist)
The message in this album is simple: live life and love it. Get up and dance, enjoy the finer things, while letting the good vibes flow. Keep it on the low, lay back and soak, because life is your beach. The mission is family and music, while reminiscing on old memories. Open up my mind to music and dedicate life to my parents. Searching for that special stoner chick, while going through some times like these. Looking forward to the weekend luxury, while working on instrumentals.
Latest 5 Releases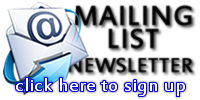 Da SkeeT Radio